Call of Duty has just released their new game set for release on November 3rd but there will be a private multiplayer beta before the release of the actual game. Sledge Hammer have done a great job and we're finally back to what the old Call of Duty fans have wanted. No more jet packs! They stated that this has been in development for 3 years but obviously a huge shock last year with the release of Battlefield 1 and the most disliked Call of Duty of all time (Infinite Warfare).
Here is the trailer for the new Call of Duty WWII:
Did you like the Call of Duty WWII trailer?
Is it a success or another failure to the Call of Duty brand?
A full multiplayer reveal is scheduled for E3 in June, where it will also be playable on the show floor. Divisions bring a new approach to Create-a-Class and character customization as you enlist in a division and progress through the ranks. Zombies preview has also been revealed by a close up picture of a soldier zombie. Nothing more!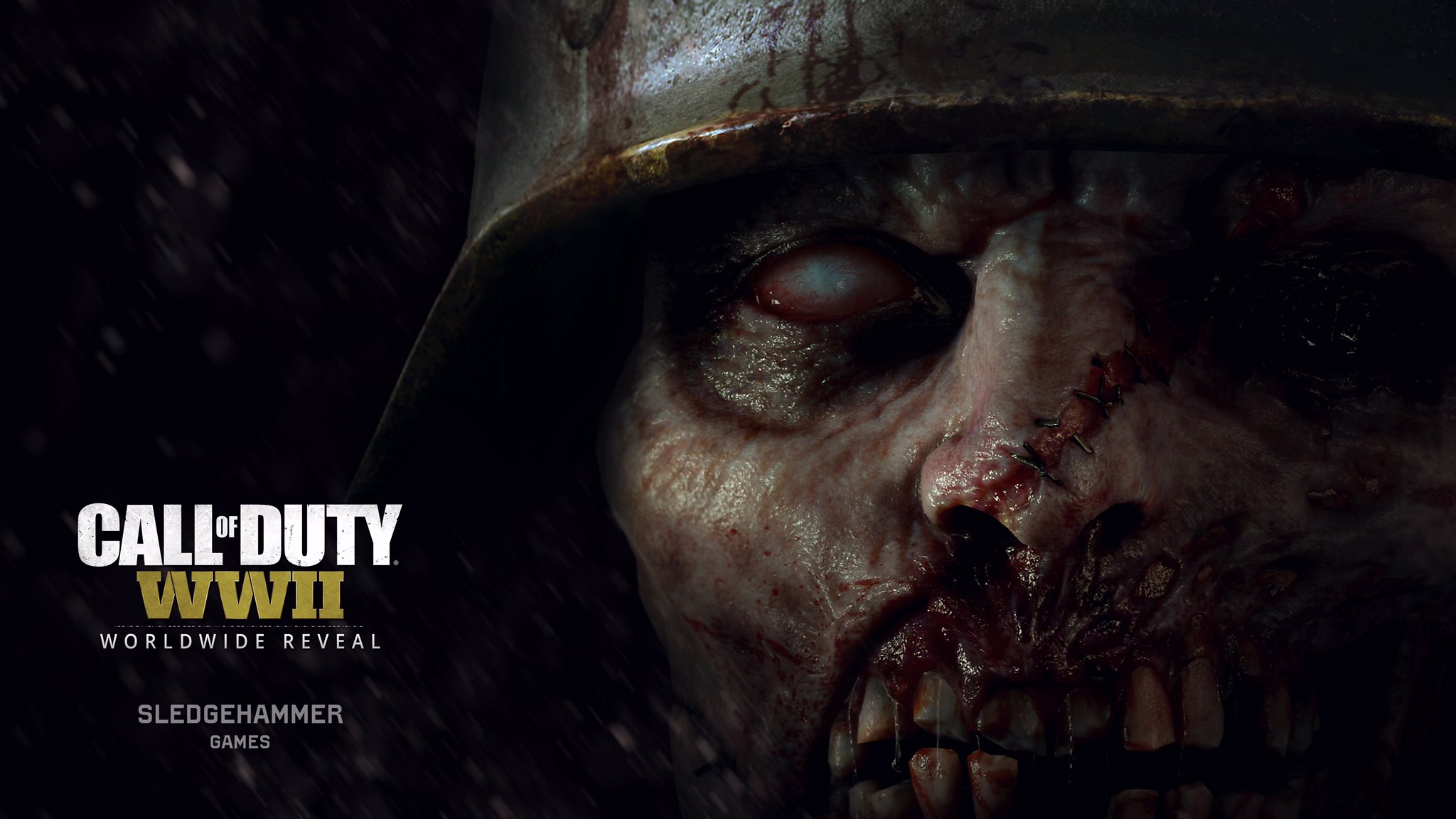 Here's some screenshots to look at:
Welcome to the Fighting First
No mission too difficult. No sacrifice too great. Duty first!
Call of Duty: WWII focuses on the actions of a squad from 1944 to 1945, but will also touch on events from 1940 to 1944 to help set the stage for the narrative and establish the characters. It takes place in the European theater of conflict, at a time when the Allied forces were finally starting to gather strength on their march into Germany. You and your squad will fight your way through occupied France, Belgium, and across the Rhine into Germany.
The Front Lines and Beyond
Highlighting the diverse ensemble cast, players will also encounter the French resistance movement, featuring strong and vibrant characters who were fighting for their homeland even after all seemed lost. The game takes players from the beaches of Normandy to the liberation of Paris and beyond, across a variety of heart-racing engagements and epic battles.
To complement today's gameplay reveal trailer and touch on more of the action that is coming in Call of Duty: WWII, here's a few insights on two of the missions from the Campaign:
Hürtgen Forest: An old-growth forest on the German border where Allied forces engage in devastating encounters. In the heat of battle, the German Army uses tree burst bombs that detonate at treetop level, showering soldiers with wooden shrapnel. When your unit is zeroed-in-on by hostile artillery, the forest explodes around you as debris rains down.
Normandy: From inside a Higgins landing boat, your squad will storm Omaha Beach in a visceral audiovisual experience unlike any D-Day landing experienced in a game to date. You and your fellow soldiers must overcome the enemy defences to serve as the tip of the spear for the Allied invasion.
Multiplayer
There will be a Multiplayer reveal for Call of Duty: WWII at E3, which will take place in Los Angeles from June 13-15. You won't want to miss it.
Multiplayer elements coming to Call of Duty: WWII includes:
War: This narrative-driven mode brings a gripping new layer of excitement to Axis vs. Allies team play.
Divisions: A new approach to Create-a-Class and character customization as you enlist in a division and progress through the ranks.
Headquarters: A brand-new, social feature for Call of Duty, where you rally and interact with your fellow soldiers.
Call of Duty: WWII will be released on November 3, 2017. Pre-orders at participating retailers include access to the Private Beta, available first on the PlayStation4, scheduled for later this year.